Coriander Crusted Sea Scallops With Grilled Kale & Fennel Satsuma Salad
Seared Scallops
Ingredients
5 ounces for each U12 sea scallops 4 ounces green kale -- rinsed 1/8 ounce shaved fennel -- fronds reserved 1 ounce Satsuma supremes 1/8 ounce coriander seeds -- toasted and ground 1/4 teaspoon kosher salt 1/4 teaspoon freshly ground black pepper 1 teaspoon extra virgin olive oil 1 fluid ounce Satsuma chile vinaigrette
Instructions
Toss kale with oil and season with half of the salt and pepper. Grill lightly until slightly wilted. Remove stems and set aside. Season scallops with remaining salt, pepper and coriander. Sear in a nonstick sauté pan until a brown crust is achieved. Turn scallops over and finish cooking in a 400 degree oven to medium temperature. Wipe out scallop pan with a clean cloth and reheat kale. Toss fennel and Satsuma supremes with ½ ounce of the vinaigrette. Place kale mix in center of serving plate. Surround kale with scallops and place fennel mix in center. Drizzle remaining vinaigrette over, garnish with fennel frond, and serve.
Satsuma Chile Vinaigrette
Ingredients
1 cup Satsuma juice -- seeds removed 1/8 cup white balsamic vinegar 1/2 tablespoon Dijon mustard 1/2 tablespoon light brown sugar 1/3 teaspoon kosher salt 1 whole dried ancho chile 1 1/2 cups 80/20 oil
Instructions
Cover chile with boiling water and allow to hydrate for at least 30 minutes. Remove from water and discard stem and seeds. Reduce Satsuma juice to 1/4 cup. Place reduced juice, chile, vinegar, mustard, sugar, and salt in a bowl. Slowly drizzle in oil with immersion blender running constantly to thoroughly emulsify.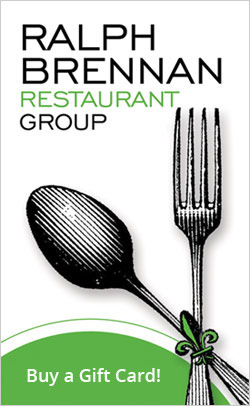 Purchase Giftcards
Cooking Measurements
1 cup = 250 ml = 16 Tablespoons
1/2 cup = 125 ml = 8 Tablespoons
1/3 cup = 83 ml = 5.3 Tablespoons
1/4 cup = 62 ml = 4 Tablespoons
1 Pinch = 1/8 Teaspoon