Caramel Apple Bread Pudding
Bread Pudding Custard
Ingredients
1 1/2 cups heavy cream

1 1/2 cups milk
6 eggs
1 cup sugar, plus extra for sprinkling on top before baking
1 tablespoon vanilla extract
1/2 tablespoon Steen's cane syrup
1/2 teaspoon cinnamon
8 cups day old French bread, diced (amount may vary slightly)
Instructions
Tightly fill 8 six ounce ramekins with diced French bread. Set aside until ready to fill with custard.

To make custard begin by mixing cinnamon and sugar together then add vanilla, Steen's cane syrup and eggs. Wisk until smooth. Add milk and cream to sugar and egg mixture. Whisk until smooth then pass through a fine mesh strainer. Pour custard into bread filled ramekins. Allow ten minutes to let bread absorb custard then press the dry bread on top down into custard. Top off the bread puddings with any remaining custard. Let bread puddings sit for one hour before baking.

Preheat oven to 320 degrees. Place ramekins into a baking dish. Sprinkle top of bread puddings with sugar. Bake in a hot water bath for 45 minutes. Bread puddings will puff up when done.

Sautéed Apples
Ingredients
1 tablespoon butter

2 cups sliced peeled Granny Smith apples

3 tablespoons packed brown sugar
Instructions
Melt butter in a large skillet over medium-high heat. Add apples; sauté 6 minutes or until apples are just tender. Stir in sugar. Cook for 1 minute or until sugar melts.

Bread pudding are best served still warm from the oven, however it can be made in advance and reheated. Spoon sautéed apples over warm bread pudding, top with caramel ice and enjoy.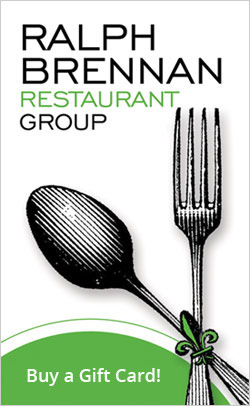 Purchase Giftcards
Cooking Measurements
1 cup = 250 ml = 16 Tablespoons
1/2 cup = 125 ml = 8 Tablespoons
1/3 cup = 83 ml = 5.3 Tablespoons
1/4 cup = 62 ml = 4 Tablespoons
1 Pinch = 1/8 Teaspoon