Crawfish Bread
Crawfish Bread
Stuffed breads are especially suitable for party food or snacking. This one is filled with a well seasoned, but not spicy-hot, crawfish stuffing. It's delectable served straight from the oven.
Serving Size: For 3 loaves or about 18 half-inch slices
As featured in Brennan's New Orleans Cookbook !
Herbed Dough
Stuffed breads are especially suitable for party food or snacking. This one is filled with a well seasoned, but not spicy-hot, crawfish stuffing. It's delectable served straight from the oven.
Ingredients
1/2 cup hot water (105 - 115 degrees F)

1 package (1.25 ounces) of active dry yeast
5 cups bread flour, divided
1.5 cups whole milk
⅓ cup extra-virgin olive oil
2.5 teaspoons kosher salt
1/2 teaspoon dried basil leaves
1/2 teaspoon dried oregano leaves
1/2 teaspoon dried thyme leaves
non-stick vegetable spray
Advanced Steps:
Prepare Herbed dough - allowing eight hours for the dough to chill before assembling the bread loaves for baking
Special Equipment:

• A large colander
• A heavy 10-inch skillet or sauté pan
• A heavy 1-quart saucepan
• A pastry brush
• A rimmed baking sheet
Instructions
1. In the large bowl of an electric mixer, use a metal whisk to blend together the hot water, yeast, and 1/4 cup bread flour. Set aside, uncovered, in a warm place until foamy, about 10 minutes.

2. To the foamy yeast mixture, add 4.75 cups bread flour, the milk, olive oil, kosher salt, basil, oregano and thyme. With the mixer fitted with the dough hook attachment, mix on the lowest speed until all the ingredients are blended,
one to two minutes.

3. Increase the speed on the mixer by one setting and knead for five minutes. Remove the bowl from the mixer stand and spray the top of the dough with non-stick vegetable spray. Cover the bowl with plastic wrap.

4. Let the dough rise in a warm place until doubled in size, two to two and a half hours.

5. Gently punch down the dough and transfer it from to the bowl to a work surface.

6. Divide the dough into three equal portions. Wrap each portion snugly in plastic wrap and refrigerate for at least eight hours or up to three days, or place the wrapped portions in a self-sealing freezer bag and freeze for up to one month. Thaw frozen dough several hours in the refrigerator.

7. Now the dough is ready to shape into circles, following the directions on the pizza recipe used, or to shape into rectangles, following the directions in the crawfish bread recipe on the following page.
Crawfish Bread Stuffing
Ingredients
1 pound peeled crawfish tails

4 tablespoons unsalted butter

1.25 cups finely chopped yellow onions

1/2 cup finely chopped green sweet peppers

2.5 teaspoons Creole seasoning, divided

1/2 teaspoon kosher salt, plus to taste

1/4 teaspoon ground cayenne, plus to taste

1 teaspoon minced fresh garlic

2 cups finely sliced green onions, green parts only

8 ounces grated Fontina or provolone cheese

freshly ground black pepper, to taste
Instructions
1. Separate the crawfish tails if stuck together and drain them for 30 minutes in a large colander placed over a large bowl to catch the crawfish juice. Set the drained juice and crawfish tails aside momentarily. (There should be approximately 2 tablespoons of drained juices from the crawfish at this point. Once the stuffing is sautéed, it too will be drained over the same bowl. The two combined liquids will later be reduced and added back to the stuffing, giving it additional richness.)

2. In a heavy 10-inch skillet, melt the butter over medium-high heat. Add the yellow onions, sweet peppers, 1 teaspoon Creole seasoning, ½ teaspoon kosher salt, 1/4 teaspoon cayenne and the garlic, stirring well. Sauté the mixture until the vegetables are soft but not yet starting to brown, about five minutes, stirring occasionally.

3. Add the reserved crawfish tails and sprinkle 1.5 teaspoons Creole seasoning over them. Thoroughly stir the mixture, then continue cooking and stirring one minute more. Remove from heat. Clean the colander used for draining the crawfish and place it over the bowl of drained crawfish juice.

4. Transfer the hot crawfish stuffing to the colander and let drain 20 minutes, stirring the crawfish occasionally and using the back of a sturdy mixing spoon to lightly press as much liquid as possible through the holes in the colander. You will end with about ½ cup drained liquid. Set aside momentarily.

5. Spread the drained stuffing into a thin layer on a heat-proof platter (or in a cake or pie pan) and refrigerate, uncovered, until well chilled, about one hour.

6. Meanwhile, transfer the reserved drained crawfish liquid to a heavy 1-quart saucepan. Cook over medium-high heat until the liquid reduces to 1 to 2 tablespoons, about 10 minutes. Remove from heat and evenly drizzle the liquid over the crawfish stuffing in the refrigerator.

7. Once the stuffing is completely chilled, transfer it to a large mixing bowl and add the green onions and cheese, mixing well. Taste for level of salt, cayenne and black pepper and add if needed.
For Finishing The Bread
Ingredients
1 cup whole milk

1 egg, any size

1 recipe for herbed dough, thawed if frozen

flour, for shaping dough

1/4 teaspoon kosher salt, about
Instructions
1. Preheat oven to 350°F.

2. Meanwhile, in a small mixing bowl, make an egg wash by lightly whisking together the milk and egg.

3. Remove the herbed dough from the refrigerator. Separate the dough into thirds. Use each portion of dough to prepare a log-shaped loaf as follows:

4. On a floured surface and with floured hands, shape one third of the dough into a rectangle 11 by 6 inches, and as close to half inch thick as possible.

5. Spread one-third of the filling on the dough rectangle, leaving a half-inch-wide border along each side.

6. With a pastry brush, spread some of the egg wash on three borders of the rectangle—both of the short sides and one long side, leaving one border without egg wash.

7. The dough is now ready to be rolled into a log-shaped loaf. Starting at the long side with no egg wash on its border, carefully roll up the dough into a log shape and transfer it to an ungreased, rimmed baking sheet.

8. Once all three log-shaped loaves are on the baking sheet, brush some of the egg wash on top of each. (You should have egg wash left over.) Sprinkle the loaves very lightly with a total of about 1/4 teaspoon of kosher salt.

9. Bake the loaves on the middle shelf of the oven until the dough is cooked through, about 40 minutes.

Serving Suggestion: Cut into half-inch slices and serve while piping hot.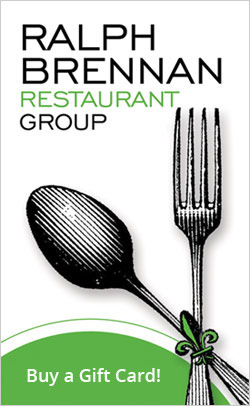 Purchase Giftcards
Cooking Measurements
1 cup = 250 ml = 16 Tablespoons
1/2 cup = 125 ml = 8 Tablespoons
1/3 cup = 83 ml = 5.3 Tablespoons
1/4 cup = 62 ml = 4 Tablespoons
1 Pinch = 1/8 Teaspoon