Hickory Grilled Yellowfin Tuna
Ingredients
2 pounds Yellowfin tuna, Ahi grade

1 pound fresh mozzarella cheese
2 vine-ripened tomatoes
1/2 pound toasted pistachios
1 bulb fresh fennel
1/2 cup kalamata olives, pitted
2 tablespoons Dijon Mustard
1/4 cup rice vinegar
3/4 cup extra virgin olive oil
1 teaspoon brown sugar
1 shallot, minced
1/2 teaspoon Worcestershire sauce
salt, to taste
black pepper, to taste
small ciabatta crostini
1/4 cup pesto
Instructions
Clean tuna of any sinew or rough pieces. Cut into 4 equal rectangular blocks. Working with each block, slice each rectangle into 5 equal pieces. Take a wooden skewer and slide through sliced pieces so that the fish comes back to a solid rectangle. This is done so that you do not have to slice the tuna once it is cooked, but rather can remove skewer and separate grilled pieces. Season the tuna with salt and black pepper.

Grill tuna over a wood fired grill for approximately 1 minute on each of the 4 sides of the rectangle. This will produce a rare to medium-rare piece of tuna. Adjust cooking times to suit your taste. Grill ciabatta crostini just until toasted. Spread grilled bread with pesto.
Salad
Ingredients
In a blender, mix mustard, vinegar, sugar, shallots, Worcestershire and ½ tsp of salt. Blend for 1 minute and then while blender is on slowly add oil until emulsified.

Shave fennel as thin as possible using a mandolin or a very sharp knife, discard core. Slice mozzarella into 8 discs. Slice tomatoes into 8 discs. Toss fennel with olives, pistachios and Dijon mustard vinaigrette and adjust seasonings with salt and pepper to taste. Season tomato slices with salt and pepper.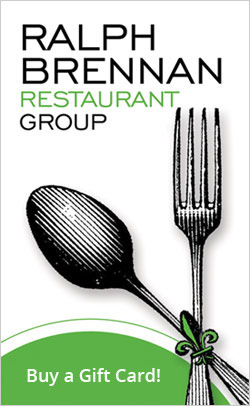 Purchase Giftcards
Cooking Measurements
1 cup = 250 ml = 16 Tablespoons
1/2 cup = 125 ml = 8 Tablespoons
1/3 cup = 83 ml = 5.3 Tablespoons
1/4 cup = 62 ml = 4 Tablespoons
1 Pinch = 1/8 Teaspoon