Our Team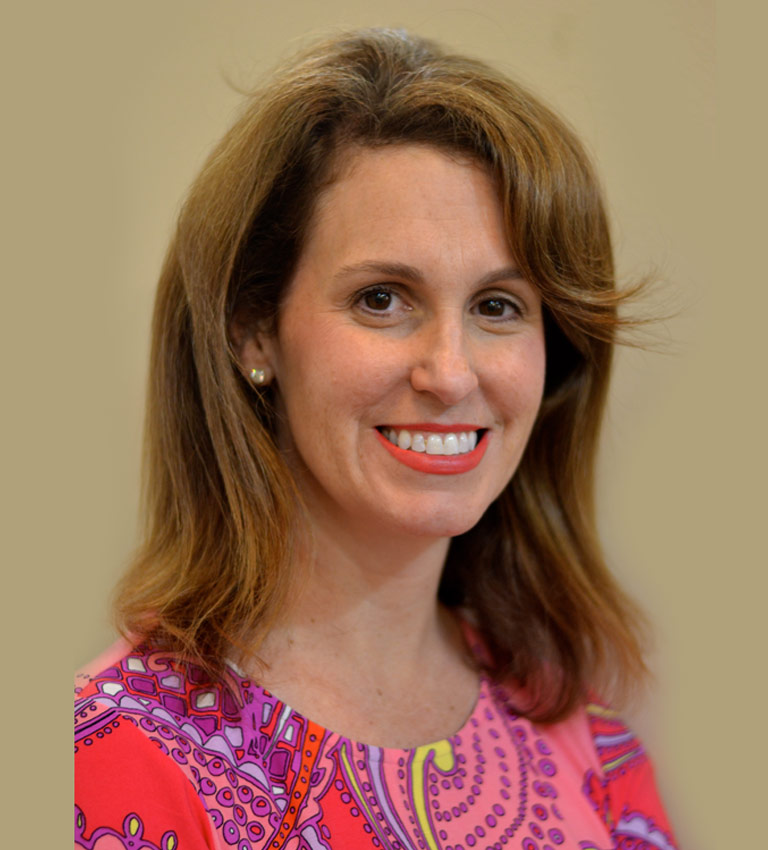 Charlee Williamson
Executive Vice President
New Orleans native Charlee Williamson began her foodservice career slinging TCBY yogurt each sweltering summer during high school. After only a year, she had a "junior supervisor" title, a 50-cent raise, an 'employee of the month' accolade, and was hooked on the rush of making people happy.
After graduating from the University of Texas at Austin, Charlee followed her heart back to New Orleans and began work for Ralph Brennan as a marketing manager at BACCO and Mr. B's Bistro. As the first person to hold the position, Charlee pioneered the role, accepting early responsibility and wearing a lot of hats – a finely honed skill she has perfected over the course of two decades with the Ralph Brennan Restaurant Group.
Charlee's role expanded as Ralph's company grew to include Red Fish Grill, a casual seafood restaurant on Bourbon Street, Ralph Brennan's Jazz Kitchen® at the Disneyland® Resort in southern California, and Ralph's on the Park, a fine dining restaurant in Mid-City New Orleans across from City Park. Subsequent years included the launch of Heritage Grill, anchoring the Heritage Plaza business complex in Metairie; café b, a delightful eatery in Old Metairie; Café NOMA, offering light and casual fare within the New Orleans Museum of Art, and a boutique catering operation, Ralph Brennan Catering & Events. In 2014, Charlee helped re-launch Brennan's, the iconic New Orleans restaurant, which re-opened as part of the Ralph Brennan Restaurant Group in Fall 2014, and the year after - Napoleon House, a French Quarter café and bar renowned for its historic charm and refreshing Pimm's Cup cocktails.
Ralph's diverse portfolio of restaurants spans the spectrum of industry segments from fine dining - to polished casual - to counter service operations. Each business is steeped in Louisiana flavor and rooted in New Orleans tradition. All restaurants boast a unique, independent concept situated in a unique location – from a world-class museum, to a top-10 public park, to the historic French Quarter, and beyond.
As Executive Vice President, Charlee's responsibilities are as diverse as the restaurants she represents. She serves as the chief marketing officer for nine concepts, optimizing the brands, strategizing marketing plans, key messages, and creative concepts as well as guiding a talented team responsible for advertising, graphics, digital and social media, publicity and community partnerships.
A self-described "Marketing Technologist," Charlee also oversees Ralph Brennan Restaurant Group's technology initiatives by adopting digital solutions that drive revenue, engagement, and operational efficiencies. She optimizes revenue through careful analysis of company data and recommends actionable opportunities to improve each restaurant's financial position and conceptual offerings.
For over fifteen years, Charlee has led corporate oversight of operations for Ralph Brennan's Jazz Kitchen®, a high volume 15,000 square foot, restaurant in the Downtown Disney® District at the Disneyland® Resort in southern California. The 450-seat restaurant employs 225 staff members and features three concepts including a polished casual New Orleans-style restaurant, "Flambeaux" Jazz club, and Jazz Kitchen Express, offering New Orleans favorites to go.
Charlee has been instrumental in building the private event sales teams of each restaurant. She is actively involved alongside Ralph Brennan in all facets of each business, regularly engaging with company stakeholders from operations, human resources, purchasing, accounting, and legal on a myriad of business issues and opportunities, always with an eye towards propelling Ralph Brennan Restaurant Group's mission of making people happy and enjoying the thrill of doing so.
She produced the acclaimed Ralph Brennan's New Orleans Seafood Cookbook, named Best Cookbook of 2008 by New Orleans Magazine and a Top-10 Cookbook by both the Chicago Tribune and the Los Angeles Examiner. Charlee has twice been named a "Woman of the Year" by New Orleans CityBusiness Magazine.
Charlee earned a Bachelor of Science in Advertising from the University of Texas at Austin and an M.B.A. from Tulane University. She has served on the Board of Directors for the National Restaurant Association's Marketing Executives Group (MEG), the Junior League of New Orleans, St. Martin's Episcopal School, the Louisiana Children's Museum, and the Preservation Resource Center, a local organization that promotes preservation, restoration and revitalization of New Orleans' historic architecture and neighborhoods. Charlee currently sits on the Board of Trustees of the Louise S. McGehee School and the New Orleans Convention and Visitors Bureau.
Charlee and husband Richard Williamson are parents to seven-year-old twin daughters - A piece of cake!