Our Team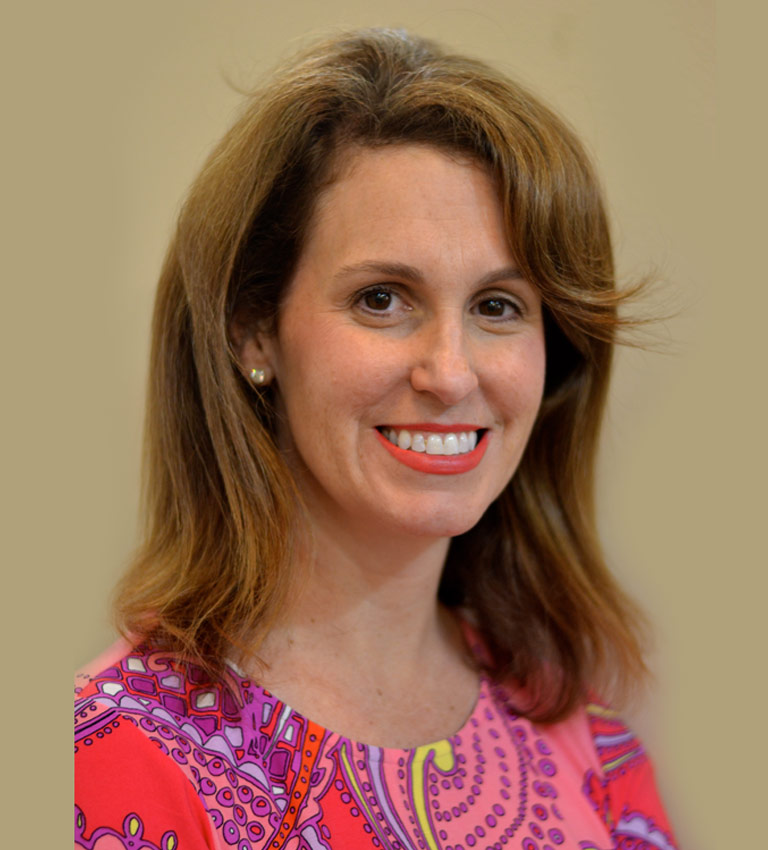 Charlee Williamson
Executive Vice President
The Many Hats of Charlee Williamson
New Orleans native Charlee Williamson began her foodservice career in high school, working hard and having fun at TCBY yogurt for $3.35 an hour. In less than a year, she had dominated the yogurt-slinging scene with a "junior supervisor" title, a 50-cent raise, and an 'employee of the month' accolade. Building on her brilliant start in the industry, and in an effort to convince her parents to let her stay in her college town for the summer, Charlee took a job as a hostess at a busy Austin hotel restaurant earning experience and guest service skills paying career-long dividends.
After earning a B.S. in Advertising from the University of Texas at Austin, Charlee followed her heart back to New Orleans and began work for Ralph Brennan as a marketing manager at BACCO and Mr. B's Bistro. As the first person to hold the position, Charlee pioneered the role, accepting early responsibility and wearing a lot of hats - a finely honed skill she has perfected over the course of nearly two decades with the Ralph Brennan Restaurant Group.
Charlee's role expanded as Ralph's company grew to include Red Fish Grill, a casual seafood restaurant on Bourbon Street, Ralph Brennan's Jazz Kitchen® at the Disneyland® Resort in southern California, and Ralph's on the Park, a fine dining restaurant in Mid-City New Orleans across from City Park. Recent years have witnessed the launch of three new restaurant concepts: Heritage Grill, anchoring the Heritage Plaza business complex in Metairie; café b, bringing the delightful comfort of the gastro-pub to Metairie; and Café NOMA by Ralph Brennan, offering light and casual fare on City Park within the New Orleans Museum of Art. During this period of explosive growth, Charlee added to the excitement by giving birth to twins.
Today, she serves as Executive Vice President of Marketing and the Ralph Brennan Restaurant Group.
"I can't stress enough how lucky I am in the people I work with - the management teams, the line employees, and servers are all such hard workers and good people. And they live by the corporate mission: 'Make People Happy.'" Large as it is, the Ralph Brennan Restaurant Group truly is a family business, and that's how Ralph Brennan treats everyone - "He just has a really, really big family!" As Charlee's mentor and friend for nearly half of her life, he has nurtured her professional development and given her challenging growth opportunities - including the development and oversight of the California-based Ralph Brennan's Jazz Kitchen®. "He is a great leader," she notes, "kind, fair, deliberate, and - maddeningly - always right!"
Charlee runs what amounts to an in-house marketing agency, leading a team that formulates strategic marketing plans, key messages, and creative concepts; handles the graphic design work; and buys and places media. Her team also creates new business development strategies. "We'll do any silly thing you can imagine," she laughs, "one April Fool's Day, we served a dinner backwards, from dessert, to entrée, to appetizer. The chefs rolled their eyes a lot, but this being New Orleans, people loved it."
Just as they did her "Food, Wine, and Spirits Dinner," when she brought in a ghost-story teller to entertain the guests and lead a post-prandial haunted history tour. St. Patrick's Day - which coincides roughly with the start of festival season in southern Louisiana, will find her coaxing the chefs into making corned beef and cabbage po'boys for "Paddy-Palooza." Speaking of festivals, she's asked the chef at Ralph's on the Park, an elegant white tablecloth restaurant, to create a Festival Food Menu for the upcoming season. "More eye-rolls!" she reports, "but I know they'll rise to the challenge of refining Alligator-on-a-Stick and Fried Jambalaya Rolls, playing with the presentation, and creating delectable dipping sauces. Our promotions always aim to have fun," she stresses, "while reflecting who we are as a brand: the best of what New Orleans has to offer." This distinctly home-town identity was never clearer - or more wryly appreciated - than when Charlee inverted the popular 3-Apps-and-a-Glass-of-Wine offer at Ralph's on the Park in response to Hurricane Katrina: 3-Glasses-of-Wine-and-an-App was right in tune with what folks needed.
Surprisingly, Charlee is not a foodie, herself. "I recall with absolute clarity being asked 'do you like food?' in my initial interview," she cringes, "the honest answer is that I am passionately fond of Gummi bears, and a good tomato sauce, and a really great French fry. Luckily, they took a chance on me, though I'm a true aberration in their world." In fact, her 'outsider' objectivity probably makes her an even stronger asset to the Ralph Brennan Restaurant Group. "I can take credit for there being a really great hamburger on all the menus [with the exception of Café NOMA,] each with house-made condiments, brioche buns, and a unique grind of beef." She was also touched to discover the "Charlee" button on the point-of-sale system that allows servers to enter and customize their orders: on inquiry, it was revealed that her name is house-code for plain, dry, and nothing on it.
Charlee also acts as a corporate spokesperson for consumer, community and media relations, and produced the acclaimed Ralph Brennan's New Orleans Seafood Cookbook, named Best Cookbook of 2008 by New Orleans Magazine and a Top-10 Cookbook of 2008 by the Chicago Tribune and the Los Angeles Examiner.
Ever the multi-tasker, in addition to marketing and special projects, Charlee is Ralph Brennan's right-hand woman. She spearheads performance improvement initiatives such as new concept development, revenue growth, and cost control strategies, and handles strategic planning and goal setting for company concepts and managers.
In her spare time, Charlee has earned an M.B.A. from Tulane University, serves on the Board of Directors for the National Restaurant Association's Marketing Executives Group, and has served on the Board of Directors for the Junior League of New Orleans and on the Board of Directors for the Preservation Resource Center, a local organization that promotes preservation, restoration and revitalization of New Orleans' historic architecture and neighborhoods.
Did we mention being the mother of two-year-old twins? Piece of cake. With a hearty laugh and the can-do attitude that has made her career what it is today, she admits, "they've turned our world upside down -- but are so much fun! Plus, they'll eat anything..."