Our Team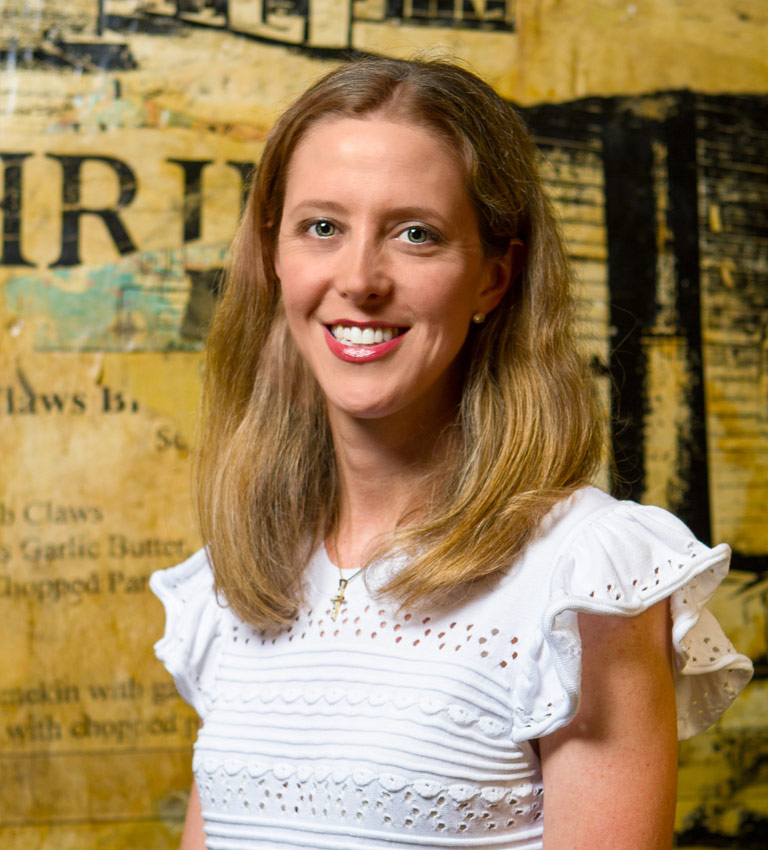 Julie Jacob
Human Resources
Equipped with 15 years' experience at the Ralph Brennan Restaurant Group, plus a degree in Marketing from Loyola and an MBA from Tulane, Julie Jacob modestly maintains that her role as Director of Human Resources boils down to common sense and organization. What is clear to anyone who knows her, however, is that Julie embodies the motto at the entrance of the company's French Quarter headquarters: Make People Happy and Enjoy the Thrill of Doing It.
Julie was born and raised in New Orleans, with food in her blood. As a youngster, when not at The Academy of the Sacred Heart (where she still devotes much of her volunteer time,) she spent many happy hours at The Little House, one of the two local restaurants her grandfather owned and operated. Her parents are great cooks; she loves to cook; and she's always dreamed of opening her own bakery.
Her responsibilities at RBRG include all the routine human resources matters at a company of 485 employees, from hiring to insurance to 401Ks. At the Ralph Brennan Restaurant Group, because employees' 'Personal and Professional Growth' is a corporate promise, she also oversees special training, awards, and parties for staff, and bonuses for every five-year employment anniversary. Julie develops and administers innovative programs like 'Get Fit with Ralph,' promoting fitness and healthful eating in an industry fraught with caloric occupational hazards.
"It really is like a family," she says. "We come together during good times, like the Super Bowl, and births, and anniversaries; and during bad times, dealing with fires and hurricanes, illness and death. Many of us have made lifelong friends working here at RBRG," says Julie, explaining that the highly supportive corporate culture comes from Brennan, himself.
"He cares deeply about the people who work for him, and he's made it a matter of policy. All managers get two days off in a row, for example, and his establishments are closed on Thanksgiving, Christmas Day, and Mardi Gras, so staff can be with their families." It's not unusual to see Ralph Brennan busing tables and washing dishes when things really get going," notes Julie. "Everyone can feel good about the fact that the boss is right there with them, and behind them, every step of the way."