Crabmeat & Wild Mushroom Tart
Crabmeat And Wild Mushroom Tart
Ingredients
1 puff pastry tart

1/2 ounce confit wild mushroom -- julienned
1/2 ounce savory creole cream cheese
3 halves herbed grape tomatoes
1/2 ounce jumbo lump crabmeat
3 drops aged balsamic vinegar
Instructions
Cut pastry shell in 4 inch circle docking center. Spread cream cheese in center and top the cheese with mushrooms. Brush the outer edge of pastry with egg wash.

Bake at 375 for 20 minutes.

Remove from the oven, and top with tomatoes and crabmeat. Finish with balsamic vinegar and fresh thyme.

Wild Mushroom Confit
Ingredients
1 1/2 pounds assorted wild mushrooms

kosher salt

freshly ground black pepper

8 cups 80/20 oil

2 bay leaves

2 sprigs fresh rosemary

3 sprigs fresh thyme

3 cloves garlic
Instructions
Preheat oven to 275ºF. Season mushrooms with salt and pepper. In a 9"x13" pan, combine mushrooms with remaining ingredients, making certain that mushrooms are completely covered with oil. Cover with foil and bake for 1 ½ hours, until mushrooms are very tender.

Transfer mushrooms to a strainer or colander, remove bay leaves, rosemary and thyme sprigs, and allow to drain. (Oil may be reserved and used for another purpose.) Serve mushrooms either warm or at room temperature.
Herb Roasted Grape Tomatoes
Ingredients
1 pound grape tomatoes -- halved

2 teaspoons mixed herbs -- minced

2 tablespoon extra virgin olive oil

1 pinch sea salt

1 pinch pepper
Instructions
Cut tomatoes lengthwise and layout on sheet pan lined with parchment paper. Drizzle with olive oil and sprinkle with herbs salt and pepper.

Slow roast in low oven 275 degrees for 2 hours.

Remove and let cool.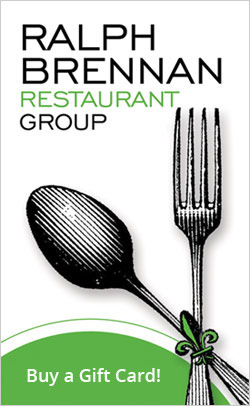 Purchase Giftcards
Cooking Measurements
1 cup = 250 ml = 16 Tablespoons
1/2 cup = 125 ml = 8 Tablespoons
1/3 cup = 83 ml = 5.3 Tablespoons
1/4 cup = 62 ml = 4 Tablespoons
1 Pinch = 1/8 Teaspoon