Creole Crab Dip
Crab Dip Base
Ingredients
3 ounces minced green onions

5 ounces minced shallots
3 ounces unsalted butter
1 cup heavy whipping cream
5 ounces cream cheese
3 ounces mascarpone cheese
1 pound creole cream cheese
2 pounds of lump crabmeat, picked clean
Instructions
In a skillet sauté the shallots in butter, on medium heat, until soft. Add the cream and reduce by 2/3. Reduce the heat to low. Fold in the cream cheese and mascarpone. Slowly add the Creole cream cheese. The sauce will be thin. Continuing cooking on low until it thickens, about 15 minutes.

Remove from the heat, add the green onions and cool.

Individual Ramekins
Ingredients
1 ounce goat cheese

6 slices brioche baguettes
Instructions
Brush each baguette slice with butter and season lightly with salt and pepper. Toast in a 350 degree oven.

Heat the crab dip base and gently fold in the crabmeat. Scoop into the individual ramekins and top with goat cheese. Broil in the oven until the goat cheese is hot and slightly melted.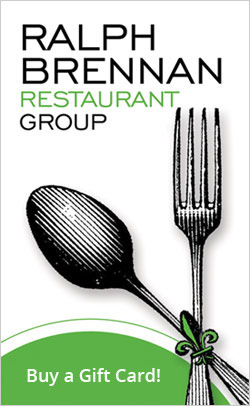 Purchase Giftcards
Cooking Measurements
1 cup = 250 ml = 16 Tablespoons
1/2 cup = 125 ml = 8 Tablespoons
1/3 cup = 83 ml = 5.3 Tablespoons
1/4 cup = 62 ml = 4 Tablespoons
1 Pinch = 1/8 Teaspoon