Crystal Hot Wings With Greek Yogurt Dressing
Hot Wings
Ingredients
16 skin-on, bone-in chicken wings & legs

2 eggs, beaten
1 cup milk or buttermilk
1 cup all-purpose flour
1 teaspoon kosher salt
2 teaspoons granulated garlic
2 teaspoons onion powder
canola or vegetable oil for frying
Instructions
Prepare the flour mixture by combining all-purpose flour, salt, granulated garlic and onion powder into one shallow bowl. Combine beaten eggs and milk or buttermilk in a second shallow bowl. Dip the wings and legs in egg wash mixture, then into flour mixture. Repeat until all legs and wings are coated. Heat oil to 350 degrees in fryer or cast iron skillet. Fry wings and legs until golden brown. Last, toss hot wings and legs into hot sauce mixture until fully coated. Serve alongside our Greek yogurt dipping sauce.
Crystal Hot Sauce
Ingredients
1/4 cup plus 2 tablespoons Crystal hot sauce

1 tablespoon clover honey

6 tablespoons clarified butter
Instructions
Combine the hot sauce and honey in a blender. Set aside. In a very small saucepan, heat the clarified butter to 140 degrees over medium heat, using a frying thermometer to access temperature. You may also heat the butter in a microwave oven in a small microwaveable bowl. Promptly turn the blender to low speed and slowly pour the butter in a thin steady stream through the hole in the blender's lid. Pour this barbecue sauce in a large, nonreactive mixing bowl and set aside.
Greek Yogurt Dipping Sauce
Ingredients
1/2 cup Greek yogurt

3 tablespoons olive oil

1/4 cup rice wine vinegar

2 ounces shallots

1/8 tablespoon cayenne
Instructions
Place shallots in a food processor and chop finely. Add olive oil and continue to process until shallots are minced. Add remaining ingredients and blend until smooth. Season with salt and pepper, if needed. Makes 1 cup of sauce.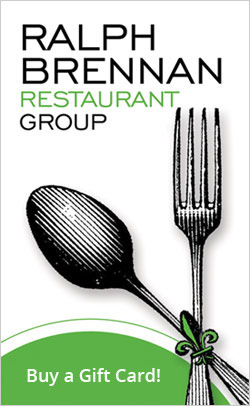 Purchase Giftcards
Cooking Measurements
1 cup = 250 ml = 16 Tablespoons
1/2 cup = 125 ml = 8 Tablespoons
1/3 cup = 83 ml = 5.3 Tablespoons
1/4 cup = 62 ml = 4 Tablespoons
1 Pinch = 1/8 Teaspoon