Grilled Gulf Fish With Pumpkin Seed Couscous And La Citrus Salad
Grilled Gulf Fish
Ingredients
4 fresh fish fillets, 6-8 ounces each. (Red Fish, Drum, Mahi Mahi, Etc.)

1 tbsp olive oil
salt and pepper for seasoning the fish
citrus cream (see recipe below)
pumpkin seed couscous (see recipe below)
Louisiana Citrus Salad (see recipe below)
pumpkin seed oil
Instructions
Lightly oil the fish and season with salt and pepper. Clean and season the grilling grate with oil. Cook the fish over very hot hardwood charcoal for the best flavor. Spoon _ cup of warm couscous onto the center of the four plates. Lay the fish fillets over the couscous and top with the citrus salad. Spoon some of the cream onto the plates and drizzle the pumpkin seed oil around the fish. Garnish with extra citrus segments.


Louisiana Citrus Salad
Ingredients
1 navel orange

1 ruby red grapefruit

1 Meyer lemon

1 lime

1 small shallot, julienned

1 jalapeño, seeded and julienned

1 tbsp Honey

_ bunch of cilantro, chopped

_ tbsp kosher salt
Instructions
Cut supremes from the citrus fruits by slicing off the tops and bottoms. With a paring knife, slice off the skins including all white pith underneath the rinds. Working over a bowl, make V cuts into each segment of the fruit, releasing the segments into the bowl. Gently stir in the rest of the ingredients.

Citrus Cream
Ingredients
_ cup sour cream

1 tablespoon orange zest

1 tablespoon lime zest

1 tablespoon fresh orange juice

pinch of salt
Instructions
Grate or finely chop all zest. Mix together all ingredients and chill.

Pumpkin Seed Couscous
Ingredients
1 cup Israeli couscous

1 tablespoon salt

water

1 garlic clove, chopped

_ onion, chopped

1 tablespoon pumpkin seed oil

1 tablespoon pumpkin seeds, toasted

1 tablespoon chopped chives or assorted herbs

juice of 1 Meyer lemon

salt and pepper to taste
Instructions
Cook couscous in boiling water for 8 minutes or until tender. Drain. Sauté onions and garlic in oil until soft. Toss in couscous and seeds. Taste for seasoning and finish by adding chives.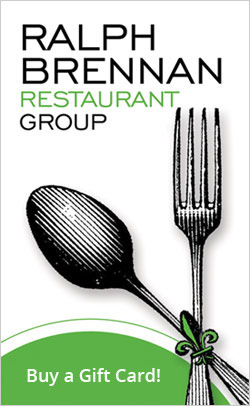 Purchase Giftcards
Cooking Measurements
1 cup = 250 ml = 16 Tablespoons
1/2 cup = 125 ml = 8 Tablespoons
1/3 cup = 83 ml = 5.3 Tablespoons
1/4 cup = 62 ml = 4 Tablespoons
1 Pinch = 1/8 Teaspoon