Lamb Cheeks Braised In Saffron & White Wine
Ingredients
2 pounds lamb cheeks, drained

3/4 yellow onion, medium diced
1/2 fennel bulb, medium dice
1 carrot, medium dice
4-6 cloves of garlic, chopped (3/8 oz)
2 tablespoon lamb spice mix
3/8 ounce olive oil
3/8 ounce flour
1/16 can roma tomatoes, crushed by hand
1/8 quart white wine
1/8 gallon chicken stock
1 pinch saffron
Instructions
Season the lamb cheeks with the spice mix. In a rondeau, heat the oil and sear both sides of the lamb cheeks. Remove all cheeks from the pan and add the onions, fennel and carrots. Sauté but do not brown. Add the garlic and sauté. Sprinkle with flour, cook for a minute then add the tomatoes. Next, deglaze with the white wine. Let the wine boil and cook for a few minutes. Stir in the chicken stock and saffron. Put cheeks into the rondeau and let it come to a boil. Place rondeau in a 325 degree oven, cover with a sheet pan and let braise for 1.5 – 2 hours. Cheeks are done when tender. When cheeks have finished cooking, remove them from the braising liquid and finish the sauce: skim all fat and impurities from the sauce. Check sauce for seasoning and thickness. If too thin then whisk in some blond roux and simmer on the stove top.
Spice Mixture
Ingredients
2 tablespoon fennel seed, toasted

2 tablespoon coriander, toasted

2 tablespoon cumin seed toasted

2 tbsp whole black peppercorn, toasted

2 tablespoon allspice berries

1/2 cup ground ginger

1 tablespoon ground nutmeg

1 tablespoon ground cinnamon

1 tablespoon cloves

1 tablespoon turmeric

1 teaspoon cayenne

1 1/2 tablespoon paprika
Instructions
In the blender, pulse all spices together until a powder is formed.
Eggplant Spread
Ingredients
1 red bell pepper

1/2 eggplant

1/4 teaspoon lemon juice

1 clove of garlic chopped

pinch of kosher salt

1/2 tbsp harissa

1 ounce extra virgin olive oil
Instructions
On the grill, char the peppers on all sides and cook eggplant until fully soft. Cover and cool vegetables. Seed and peel both peppers and eggplant and place in the food processor. Add the remaining ingredients except the oil and puree. While the processor is running add the oil. Taste for seasoning and refrigerate.
Israeli Couscous
Ingredients
1/4 medium yellow onion

1 1/2 tablespoon raisins

1 tablespoon lemon juice

1/2 tablespoon lemon zest

1 clove of garlic chopped

1 teaspoon olive oil

3/4 cup Israeli couscous

1 3/4 cup water

1/2 teaspoon salt
Instructions
Sauté onions in oil. Add raisins and lemon juice. Let boil for a minute. Add water, lemon zest, couscous and salt. Bring to a boil, turn down to a simmer and cover. Couscous will be cooked in 8 minutes. Pour out on a sheet pan and cool in refrigerator.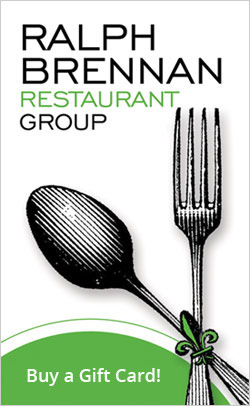 Purchase Giftcards
Cooking Measurements
1 cup = 250 ml = 16 Tablespoons
1/2 cup = 125 ml = 8 Tablespoons
1/3 cup = 83 ml = 5.3 Tablespoons
1/4 cup = 62 ml = 4 Tablespoons
1 Pinch = 1/8 Teaspoon