Shrimp Salad Pita
Shrimp Salad Pita
Ingredients
12 ounces cooked shrimp, peeled and deveined

2 tablespoons minced red onion
1/2 cup diced celery
3 tablespoons remoulade dressing
2 tablespoon alfalfa sprouts
1 ounce diced avocado
1 leaf bibb lettuce
2 slices tomato
1-6 inch pita bread
Instructions
Dice shrimp into 1-inch pieces.

In a medium bowl combine diced shrimp, onions, celery and dressing and toss together.

Serve 4 ounces shrimp salad in pita lined with bibb lettuce. Top with alfalfa sprouts, avocado and 2 slices of tomato on the side.
Remoulade Dressing
Ingredients
2 tablespoons prepared horseradish, drained – Block and Barrel

2 tablespoons canola oil mayonnaise – Blue Plate

2 tablespoons ketchup - Hunts

1/4 teaspoon Worcestershire sauce – Lea & Perrins

1/8 teaspoon freshly ground black pepper

1 tablespoon chopped fresh chives

1 tablespoon fresh lemon juice
Instructions
In a small bowl combine all ingredients for dressing. Set aside.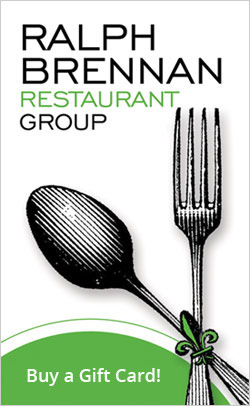 Purchase Giftcards
Cooking Measurements
1 cup = 250 ml = 16 Tablespoons
1/2 cup = 125 ml = 8 Tablespoons
1/3 cup = 83 ml = 5.3 Tablespoons
1/4 cup = 62 ml = 4 Tablespoons
1 Pinch = 1/8 Teaspoon